Patty Hennessy, Certified Health Counselor, gave her first chat to a very attentive crowd in the popular Summer Porch Series. The series takes place every Wednesday night through the summer at 7:00 pm in Belmar, New Jersey.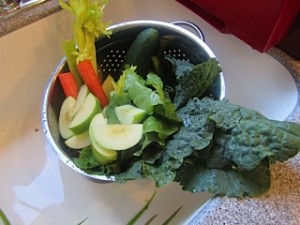 [contact info: patty@pattyhennessy.com Or (917) 232-9652]
For the first chat Patty fancifully focused on the natural "green theme."
It's hard to think of a green food in nature that is bad for you—well, ok poison hemlock and other such herbs, maybe. But we all got her drift and all the attendees were pleased with the material and samples. Everyone had a chance to ask their burning questions. You'll have to come with yours next time.
Patty's approach to nutrition and "diet" (a word she uses qualitatively) is so inspiring and individual. She said for this first chat she did not want to take anything away from us, but rather to add something to our diet.
The first thing she added to us was the most unbelievably delicious drink. I'll call the Green Goddess. Could you believe that a cocktail of fresh kale, celery, carrot, green apple, and lemon juice could taste so magnificent? One man said the color was hard for him. I said the color pleased my eye but I was afraid I wouldn't like it. I recalled my taste of wheat grass with some trepidation. This beverage was like a margarita minus the alcohol crossed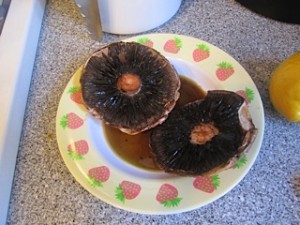 with a scintillating sparkling asti spumante. I am not kidding. I asked Patty the secret and she said it was the lemon juice. We shall see when I make it.
Oh, but the best part was how this drink affects us down to the cellular level. I felt an instant sense of gratification – starting with the pleasure to my tongue and palate. And, then even though it was evening, my usual energy slump time, I experienced a huge burst of energy. I just had to dancing afterward and walked and walked. Patty said it was the synergistic goodness of the beverage. There was a full moon, too, maybe that helped. I didn't ask Patty, but she might have an idea on that—since her approach is wholistic (body, mind, soul, spirit).
Patty is so full of info on nutrition and a myth buster. She doesn't just advocate good green foods. Cocoa and wine have their place. So does coconut butter. Oh, so much good food, so little time.! We discussed many things, how to read labels – how they can trick you. Patty said her approach to food is one of enjoyment and helping people to transform themselves "down to the cellular level." She is going to talk about that more next time.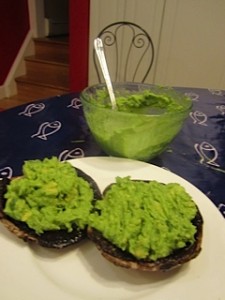 She also does private consultation for anyone who needs that extra special guidance. She is upbeat and very positive.
Her contact info: patty@pattyhennessy.com Or (917) 232-9652