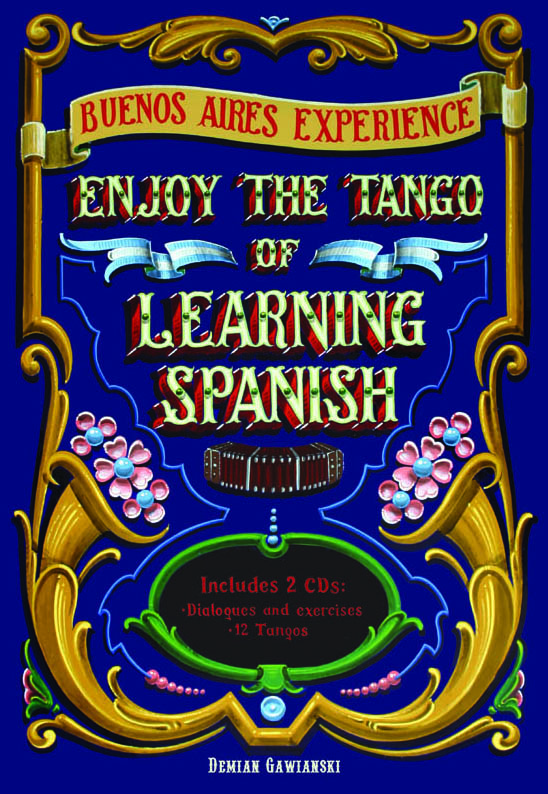 So, you had a year of Spanish in college and think you can get by in Buenos Aires . . . fageddaboutit. You may as well put a Brit in the same room with an American from the Deep South.
Demian Gawianski, esteemed linguist and author of BUENOS AIRES EXPERIENCE, can quickly get you up to speed, speaking intelligently in the local tongue, more accurately called Castellano. You can find Demian's book throughout Buenos Aires—in bookstores (librerias)—or contact Demian directly at
demianATtangospanishDOTcom
As an avid tango dancer, I've much appreciated the useful terms and phrases I've learned from this book, which includes lyrics of my favorite tango songs. I can now sing along as I dance. I've been taking private classes with Demian for more than a year and I can testify that he is a great teacher. He is patient and knows all the common mistakes we English speakers tend to make. He tailors his classes to the need and level of each student and is very sensitive and funny. He's also highly knowledgeable of the culture, politics, arts, and every area of Buenos Aires, its barrios, restaurants, spectacles. He's well traveled and speaks many languages. I can't recommend him more highly. See for yourself. Contact him directly for classes and rates.
The book with two CDS costs US$40. More info at www.tangospanish.com/book.htm
FROM THE BACK COVER OF HIS BOOK:
Buenos Aires Experience is everything an English speaker needs to step quickly and easily into speaking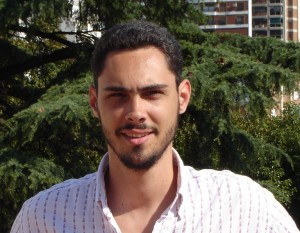 Spanish for learning Tango and for the joy of traveling in South America! This book uses the Spanish of Buenos Aires for a fun oral immersion to follow at your own pace (complete with an easy-to-use appendix highlighting the minor differences with standard Spanish). Perfect for the beginner and a great review for those brushing up on their Spanish, the book immerses you in the fascinating world of tango lyrics, history and dance, as well as other subtleties of the Argentine culture.
Buenos Aires Experience also includes a superb introduction to the dance of Tango under the guidance of the internationally renowned tango dancers Julio Balmaceda and Corina de la Rosa.
The two CDs will help you learn correct pronunciation as you practice dialogues and follow along reading the texts and exercises. Listen to 12 beautifully performed Tangos you have learned to understand from the book!
This book is your passport for entering gracefully into the magical worlds of Spanish and Tango!