After taking Carla King's Self-Publishing Boot Camp, I fell down off my horse. Yes, I've been a skeptic for a long time, but I saw the light. If all goes according to plan within a week or so I should have my 2000 novel, The Last Cannoli (currently available only in hard copy) published as an eBook.
I learned so much at yesterday's workshop in Carnegie Hall of beautiful Mills College. My path to my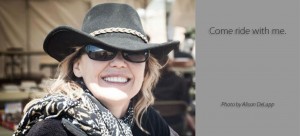 first ever eBook is going to be through Smashwords and Amazon KDP. I may download the software Scrivener, which Carla demonstrated for us—it's only $29. Also presenting with Carla was literary agent, marketing pro, Laurie McLean (she works at the prestigious Pomada Larsen Agency). In the first five minutes, Laurie was already advising one writer of adult fiction where in SF to publish her book. The ad lib advice was priceless.
I guess you could say I'm getting my toes wet slowly in the ocean of self-publishing. But the feeling of being in control when the "swells" and "tsunami" (of success?) hit, is exhilarating. Carla was a member of the former Wild Writing Women and she is a motorcycle enthusiast and has written several books about her travel adventures, as well as on self-publishing. More on her here. She began her career in tech writing. So there is nothing she doesn't know about the art & craft of self-publishing.