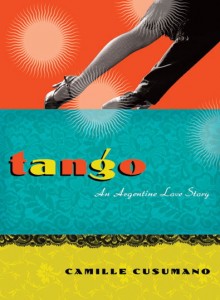 The Larkspur Library presents:
An Evening with author Camille Cusumano
She dreamed of Buenos Aires and living the sensuous tango life . . . Camille Cusumano, San Francisco resident, did just that. She can tell you about her experiences on which she based her memoir and about the new book she's writing, Get Tango, Dance your way to happiness.
WHEN: October 1, 2009, 7 pm.
WHERE: Larkspur Library, 400 Magnolia Avenue in Larkspur, California. For more information, call 415-927-5005,or visit www.larkspurlibrary.org
BOOKS AVAILABLE FOR SALE
The event is part of the library's Armchair Travel Series going on right now, so check it out .
Watch Camille dance with street tanguero in Buenos Aires' La Boca, one of the barrios where tango:
[blip.tv ?posts_id=1973750&dest=-1]originated: