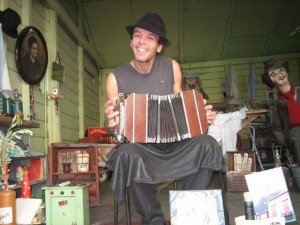 UPDATE, February 19, 2010:
The workshops are going great. Note that I had originally called them "Travel Writing 101"—but I've changed the title to just "writing," because the level of talent is above that of  "101" and I've been tailoring the classes to the individuals' various desires.
Learn more about my teaching here.
"Camille Cusumano's 2-day writing workshop infused my writing practice with a much needed boost. In the workshop, I generated new material and breathed life into old work. Camille created and held the space for me to clarify and focus my writing for two days, allowing me to take a big step closer to my writing goals. And the one-on-one coaching sessions alone were priceless. I walked away from the workshop with a targeted list of targeted resources, valuable insights from a seasoned author and editor, a polished story, the best query letter I've ever written and a fistful of additional tools and tips for use in my writing practice. Camille's teaching method is compassionate, supportive and focused. No matter where you are on your path as a writer, you will benefit greatly from taking Camille Cusumano's writing workshop!" Katherina Audley, Portland, Oregon, January, 2010:
"Camille is an inspiring teacher, coach and cheerleader. I walked home after her 2-day writing workshop convinced that not only I can, but must write my story—maybe more than one."
Peter Esser, Ph.D., Buenos Aires, January 2010
I have done my share of writing classes and workshops over the years and, most recently, started one-on-one consultations with Camille which have proven to be HUGELY beneficial. Camille treads tenderly on my art-side of writing, always encouraging and highlighting the good; then she fearlessly takes a surgeon's scalpel to the craft-side of the writing and demonstrates and explains in great detail how to make the piece stronger and more compelling. At the end of the session, I am left with a polished piece of writing that is true to my story, but one that I also love reading again Life circumstance now puts us in different parts of the world, but thanks to internet and Skype, our consultations continue! I recommend Camille's coaching/editing services highly.
Oga Cho, world citizen, March 2010
Camille's 2-day workshop was exactly what I needed! I've been writing alone and in writing groups for years but have never felt any of my work was finished and ready to submit. Camille helped me get there. Her knowledge of the market, guidance in approaching editors and getting published, and her patient and focused editing of my work helped me rewrite with a clearer focus and feel confident that it's ready. I've written my first query letter, and I'm excited about working on my many other pieces with the same vigor. I came away with a much better understanding of how publishing works, and a much greater confidence in my ability. Thank you, Camille!
Angela McCallum, Buenos Aires, http://santelmoloft.com
If you can write, there's a reader waiting to read what you have to say. Why not start publishing your prose? The time has never been more auspicious—and I'll tell you why. If you are coming to Buenos Aires for your first time, be prepared to find inspiration daily in this lively Latin city and its culture, full of surprises.
If you've already been here, you know there is so much to write home about.
In these two-day workshops we'll work on one-two-three simple goals:
1. Crafting and streamlining a creative, publishable travel story.
2. Listing the many outlets and publications, both hard copy and online, where you can send your work for serious consideration.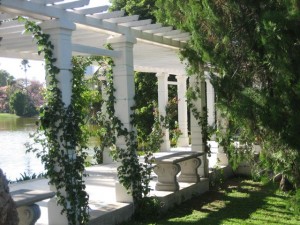 3. Getting your work sent out now.
• The workshops will be given in the beautiful Recoleta neighborhood of Buenos Aires, Argentina, near easy public transportation, hotels, restaurants, and great shopping. (It's a $30 taxi ride from Ezeiza Int'l Airport.)
• These workshops will be fun, no-pressure, and full of inspiration. Each one is limited to no more than eight participants.
• Each workshop lasts two full (eight-hour) days, 10 a.m. to 6 p.m. A typical Argentine lunch (for omnivores and herbivores) is included in the price, along with free beverages throughout the day.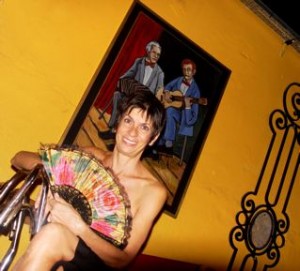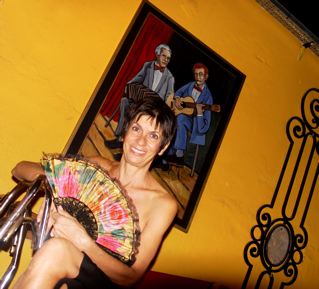 • The workshops are given by me, Camille Cusumano, journalist, book author, and editor with 30 years in publishing.
February is summer's end in Argentina and the living is easy and exciting. March is like September in the eastern United States – still warm and pleasant.
10 percent discount for members of  Bay Area Travel Writers
Price per workshop:
$195 (for two eight-hour days of instruction)
Choose from any of three sessions:
February 11–12, 2010
March 9–10, 2010
March 17–18, 2010
Extra, at no further charge: Each participant is entitled to a private follow-up consultation on your progress, in person, by phone, or email.
Reserve below, with a $50 deposit, refundable up to a week before workshop starts. Balance due a week before workshop starts. Email me with any questions and tell me a little about yourself: ocaramia@earthlink.net or ocaramia@mac.com.