Tango, an Argentine Love Story is getting a lot of press on TV, radio, Net, podcast: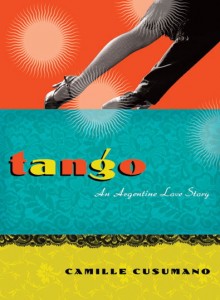 I've had the pleasure of being interviewed by two savvy women, Felicia Pride and Olivia Giovetta:
You can listen to the podcast of my interview with Felicia here, at Seal Press's site.
And read Olivia's indepth interview of me, Zen of Tango, here.
From a November 9 interview,  A Matter of Taste with David and Rachel Kane, 960AM radio.
And of course, there was my first TV tango-dancing with Dave in Portland on AMNorthwest.
Stay tuned for some stills of the West Coast Live interview.
. . Well, it turns out there is no audio of WCL, but you can take my word the show had a great response and wide listenership (is that a word?). A few days later, Leah Garchik at the SF Chron covered the show in her column thus: "Camilla Cusumano, whose new book is "Tango, an Argentine Story," was on "West Coast Live" on Saturday with Luis Bravo of 'Forever Tango' (playing at the Post Street Theatre) and Rita Moreno, who's appearing at the Rrazz Room." Thanks, Leah!
Watch a 3-minute segment of the radio interview on West Coast Live:
[blip.tv ?posts_id=1499025&dest=-1]
Craig Einhorn, a tanguero-in-training sent me this MP3 of music he created, Milonguea del ayer. Craig plays all the instruments and claps his own hands: 11-milonguea-del-ayer-1